A Crossbow Like No Other !
Introducing the Mini In-Line Vertical Crossbow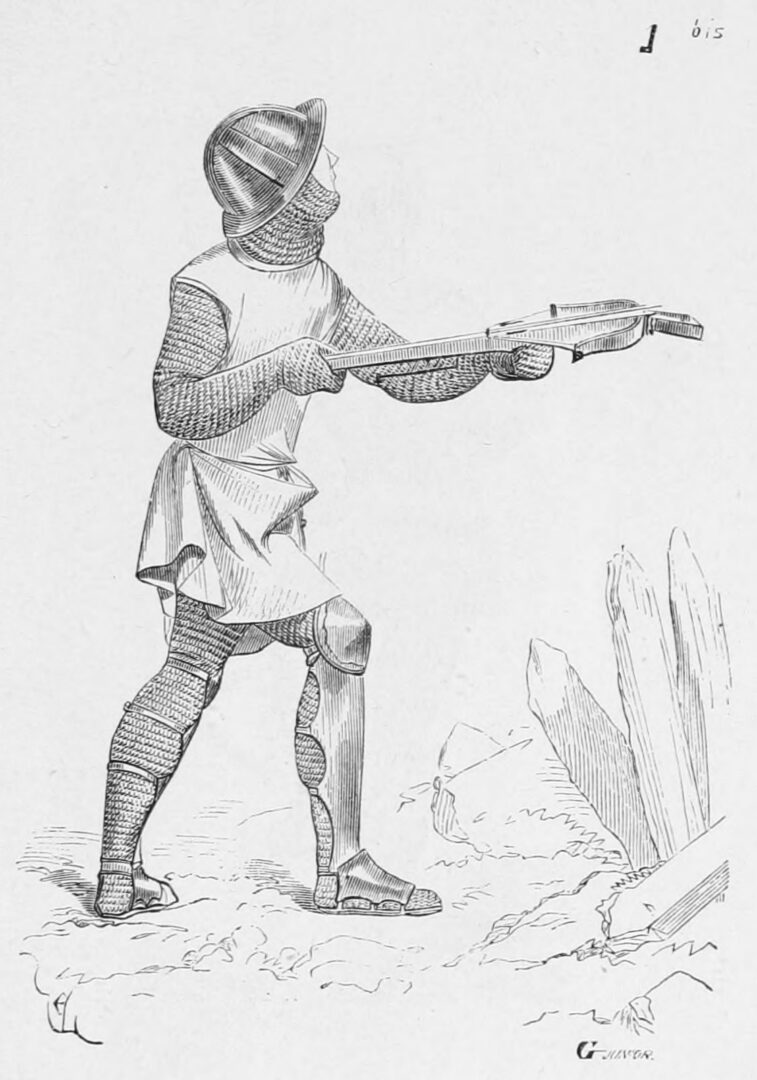 After a thousand plus years, the perfect crossbow has finally been born.
The Vertical Crossbow by Hickory Creek Inc. is now ready to take its place in history and in the archery industry!
No more bulky heavy crossbows that needs to be propped to be shot accurately. The Vertical Orientation makes the bow easy to handle and possible to shoot freehanded with great ease. Shoot right next to a tree or other objects, like shooting house or a ground blind without fear of hitting your limb or cam.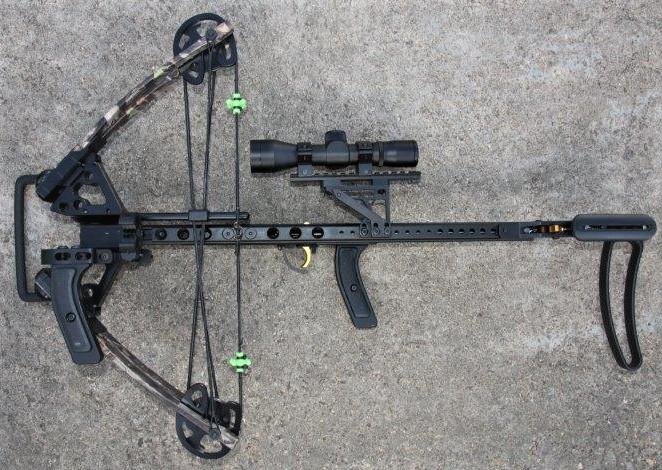 The Mini In-Line Vertical Crossbow has a new look while maintaining the same high performance.
The "Corrugated" shaped Tigger Tube Assemble makes it lighter and stronger giving it a sleek look as well as feels great in your hand when holding.
Camo limbs with it's black Trigger Tube Assembly, cams and riser, gives it a really nice look!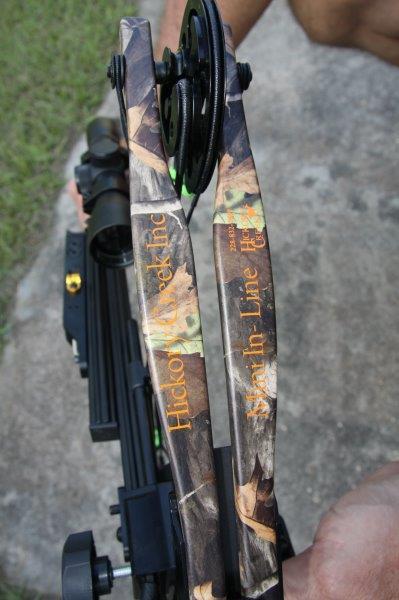 Quad Limb setup to eliminate excessive limb twist.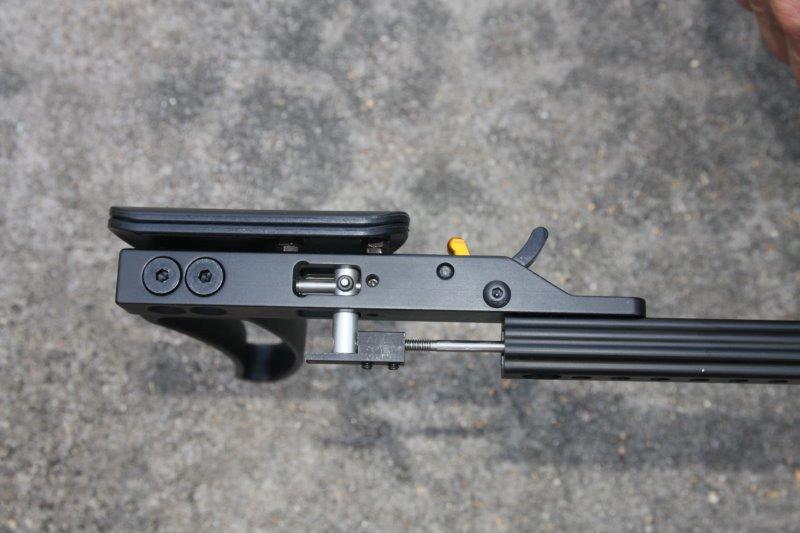 Rear Trigger Housing with Sear Pin, Linkage block, Linkage Stop and Linkage Rod. Also, Cheek Plate, Shoulder Stock, Anti Dry-Fire and Gold String Latch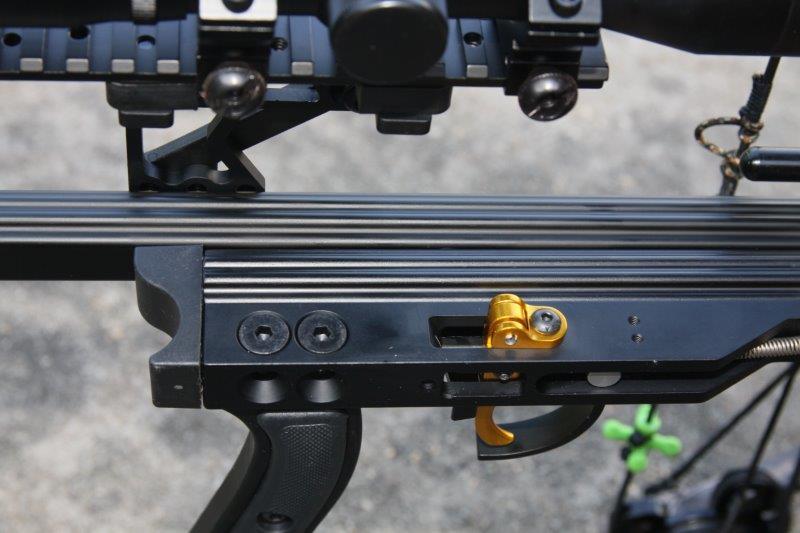 Front Trigger Housing with Grip Gold Trigger, Safety Tab and Thumb Position Grove
Front Linkage Block, Trigger Guard, Trigger Pull Spring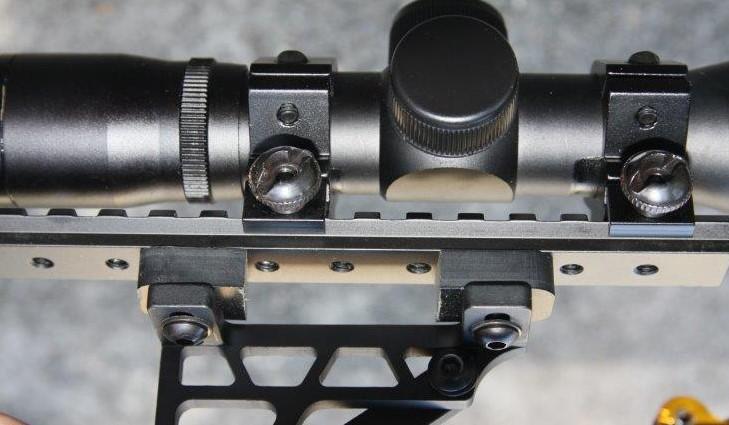 Scope Rail Adjustments for Left and Right Arrow POI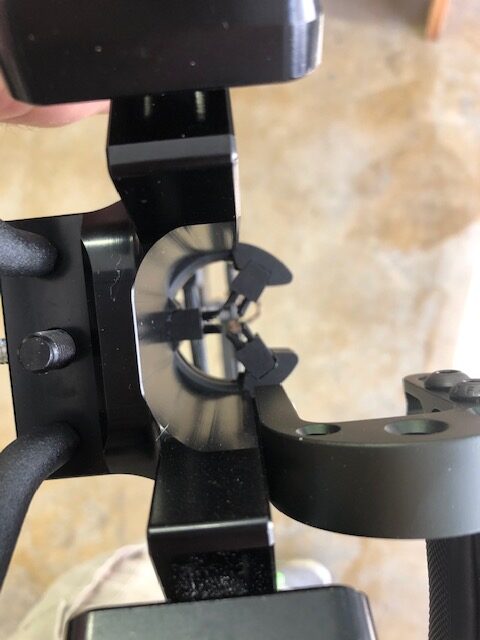 3 Bristled Arrow Rest
Arrow rest is centered flush with the borders.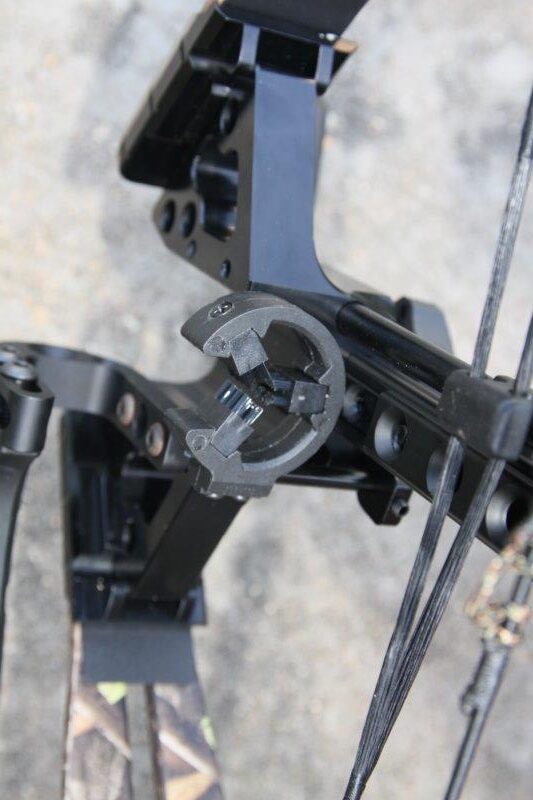 The Original Whisker Biscuit can be used.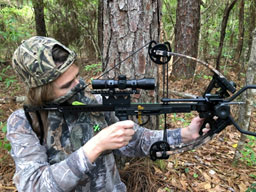 No more hard to draw or slow to crank crossbow.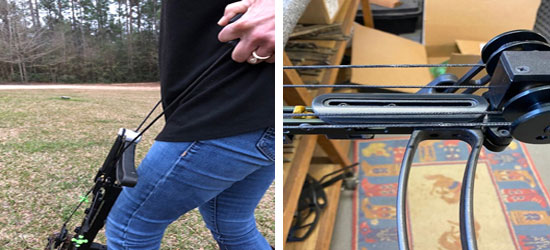 Cranks and rope cocking devices are available, if needed.
String loops and arrow rest are used for precise, consistent drawing and noc placement. This also eliminates the need for an arrow rail.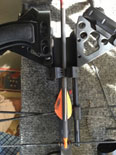 This improves with accuracy, reducing noise and string ware.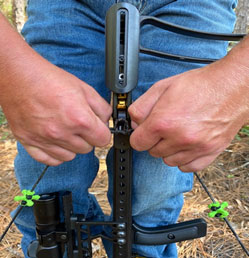 No more shooting into the ground or target or having to un-crank your string to let it down or disarm after a morning or afternoon of hunting. Simply lift the loop off the gold latch and let down.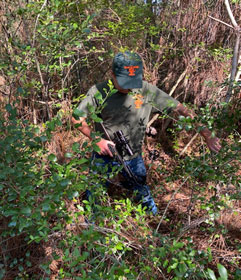 No more dreading to take a long walks to your stand or a full day of stalking due to getting the crossbow tangled in the brush or being too heavy and bulky to carry. Easy to carry through the woods.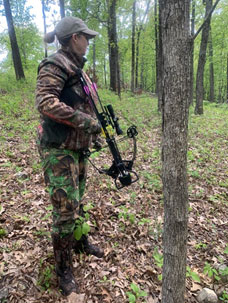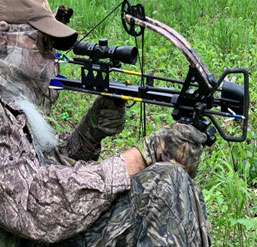 Being able to sit at the base of a tree and use the bow as part of your cover while calling is a huge benefit. PERFECT for Turkey or Elk Hunting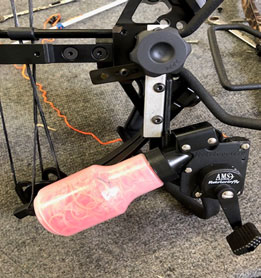 Fishing reels can also be attached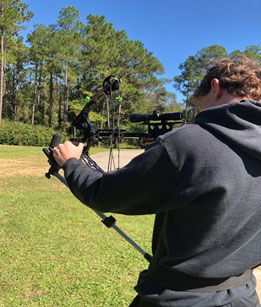 Pods can be used under the front of trigger grip for steady, rock solid shooting.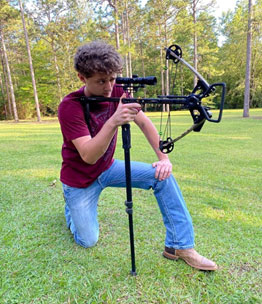 Also, one handed shooting.This is great for people with the use of only one arm.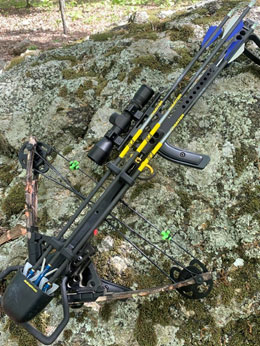 No more having to select special or certain bolts. Standard compound bow arrow are used for the Vertical Crossbows,It is advised to use arrows with the proper stiffness.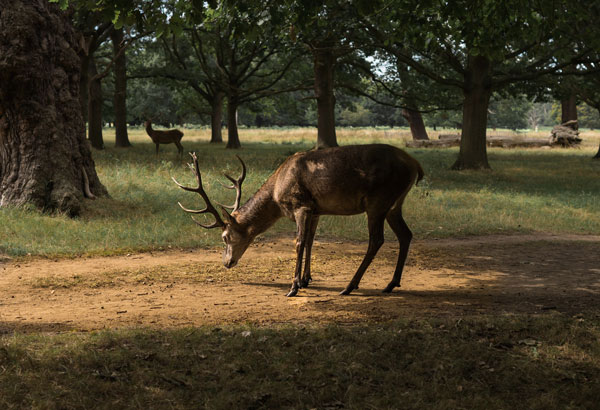 Please Watch "Knowing the Basic of the In-Line Crossbow"